Obtaining ISO 9001 and ISO 14001 certificates from America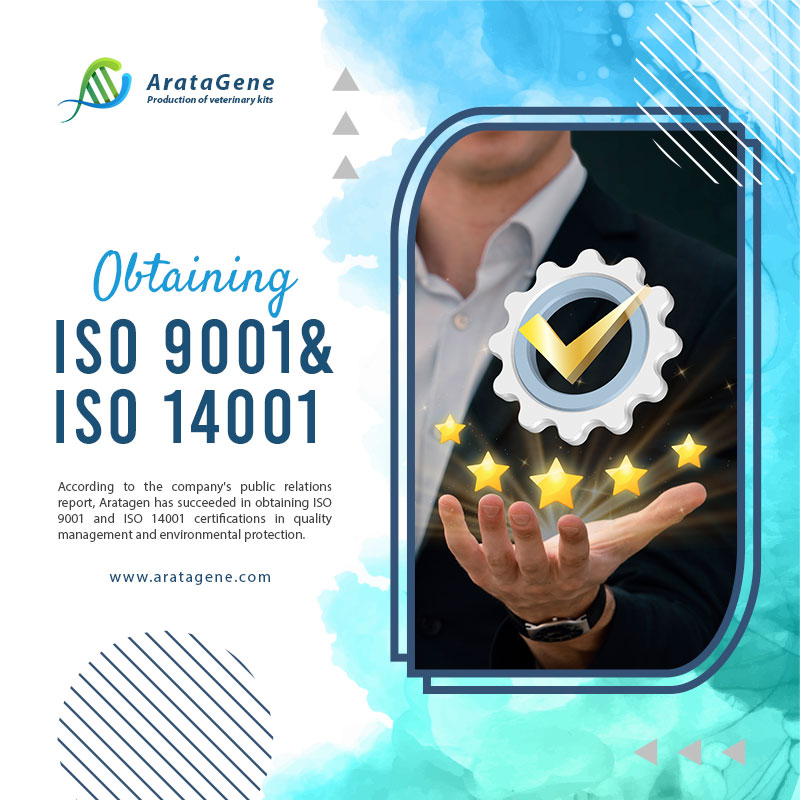 According to the company's public relations report, Aratagen has succeeded in obtaining ISO 9001 and ISO 14001 certifications in quality management and environmental protection.
Adherence to global standards to increase product quality and provide better services to customers is one of the priorities of any company providing diagnostic products. In addition to complying with production principles, environmental protection and non-production of polluting substances or control of the biological waste disposal process have been among the goals of ISO 14001 certification.